Every now and then, I get a chance to be human. I received an orange notification in my mailbox the other day addressed to my business. Turns out, it had been in the mailbox for four days….no, really, this get even better!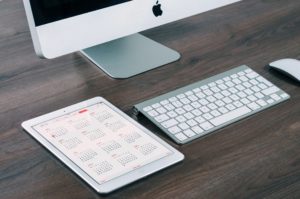 I called the post office to see if they still have it and learned they hold them for 15 days. I signed the notice and gave it to someone to pick up for me. My schedule does not fit into the opening hours of the local post office. Somewhere between the post office and returning it to me, the letter disappeared. Ok, now this is getting weird. What is this strange piece of paper related too? My instincts go into high alert, this is bad news for sure! I have a seventh sense for these things.
People just don't send enough certified letters from the County office with refunds of overpayments or long=lost relatives leaving monies and interest anymore, now do they? Rhetorical question, I know. Anyway, I decide to call to see if I could find out just who sent me the letter and to see what I could do for them.
Turns out, it was not the business license department, so I nervously asked the lady (she wouldn't give me her name) on the other end to transfer me to business tax office. The red flags are flying like I'm coming in for a landing!
Once transfered, the lady was very polite. She gave her name and after a few minutes of research said, "Yes, it was from this office…" That pounding in my ear almost made her inaudible. All I wanted to know is how much do I owe.
In 2014, I received two personal property tax bills for $2 and change for my business. I paid them. I did the same in 2015, and 2016…or so I thought. Evidently, those years were the years I only received one bill for the city of Chattanooga taxes. Obviously, the county had been generating the same type of bills yet I've no record of receiving them since 2014. What was once a $2.98 tax bill is now worth $194.32. Good gooley, moogley!
I'm telling you this because just as the county's web site states…failure to receive the notice does not negate the fact that you owe the taxes. Lesson learned and the way I can justify the cost is by sharing it with all of you. That way the cost of the lesson is reduced by the number of people this post will educate. I'll call this a ROI of the $194.32.
So, pay your taxes whether you know you owe them or not. There are only two certain things in life, Death and Taxes…I was just bitten by one of them and it was unexpected and not nice at all!
By educating  you, you are actually helping me to feel better about my mistake. Together we are turning a negative into a positive! So I only need 2,217 to learn from my experiences. By sharing this, you are helping me. Thank you and you are welcomed. 
#$.09PerPersonSoundsAboutRight
#SharingMyLessonsToReduceMyCost
Related articles across the web