Linda Murray Bullard was born in Chattanooga, Tennessee to Edward and Willie Sue (Wade) Murray. She is the youngest of her mother's six children and of her father's five children. She appreciates all family dynamics so she also claims extended family members such as the siblings of her half siblings. Linda's mother passed on Christmas Day in 1968 when Linda was nine years old. Linda had her first child at the age of fourteen; therefore, she has been employed since the age of fourteen. On August 26, 2005, she reunited with her oldest maternal brother who she had not heard from since for almost 37 years, right after their mother's funeral in 1968. Once she told him about her life, she sought to do an essay to purge her past along with the pain contained in it. In 2013, after she lost her  job of 26 years, she pulled that personal essay out of virtual storage and entitled it,  "The Well Ran Dry: Memoirs of a Motherless Child." It became a part of Chattanooga history on May 13, 2013 and American history when it was accepted by the United States Library of Congress on December 31, 2013.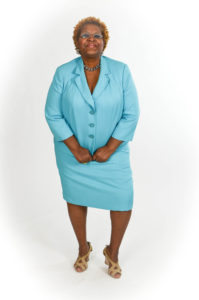 At the insurance company, she climbed the corporate ladder from claims processor to analyst to mid-level manager and then to compliance analyst before her career ended there. She studied business administration at Chattanooga State Community College, Bryan College, and the University of Tennessee at Chattanooga. She completed her yellow belt in Six Sigma in 2010. She was certified as a Project Manager Professional (PMP) by the Project Management Institute (PMI) in 2012.  She has 13 years of church choir directorship for men, children, and adults under her belt. She served in various roles in the Baptist church including Missionary President, Youth Sponsor, Wednesday Night and Vacation Bible School Teacher. She is an alum of Leadership Chattanooga (Class of 2008-2009), Chattanooga Women's Leadership Institute (Class of 2009) and Launch Chattanooga (2012). She has served as Secretary of New Jefferson Height Community Development Corporation (1997-2003), as Vice President of Launch Chattanooga Alumni Alliance (2014)  and the first Vice President of MorLadies International Network (2015-). She is the founder of the LSMB Business Network and LSMB Business Solutions, LLC, a small business and personal development consulting firm.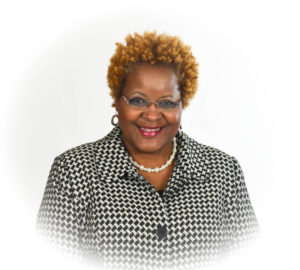 Linda is an international business coach, a personal development consultant, a transformation speaker, and a published author. She mentors teens and young adults. She has worked in Corporate America for over 30 years. Linda leads by example. The messages she shares with others are the same messages she has shared with her own family for decades. On October 16, 2018 she released her next book, "The Building Your Own Business Series (BYOB): Getting Started 101." This book helps those who have entrepreneurial ambitions know where they can began. It helps them create an action plan to begin.
Linda uses humor and the real life lessons she has learned along her climb up life's ladder to teach others how to live their best lives whether in business, personally, or in telling their own stories.  Linda feels she has been empowered with the gift to empower others. Her mantra has been "change your mind and you change your life." She can provide presentations on the topics of business, empowerment, self-publishing and women's issues.  She has been empowered by others to recognize and use the power in her choices so she can teach others how to do the same. Her objective is to take people higher! Her ideal audiences includes rising teens and college students, business minded men and women, and anyone who is ready to make a next step toward their success.
Linda enjoys traveling, classic movies. and all genres of music, especially traditional gospel and male choruses. She has three grown sons, five granddaughters, a grandson, two loving daughters-in-love, a great granddaughter and a great grandson.